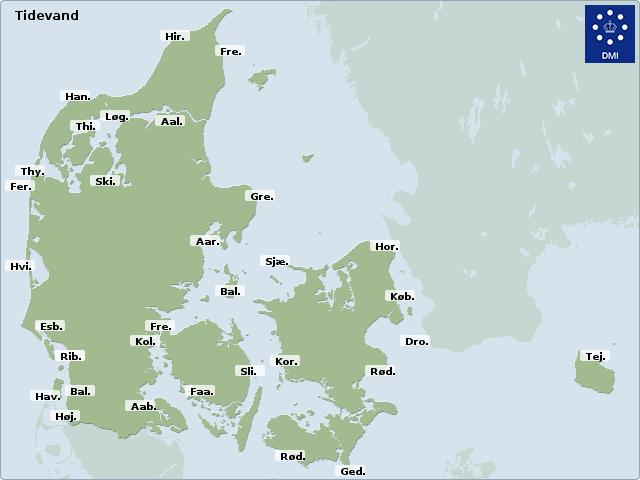 Klik på de enkelte stationer for at se beregnede prognoser for tidevandet de kommende 8 døgn - dato vælges nedenfor.

All hours are local Danish time, i.e. normal and summertime, respectively.
Water levels are measured according to the national height reference system Danish Vertical Reference 1990 (DVR90).
Tidal analyses are prepared by the DMI. Tidal tables for selected stations are available in PDF free of charge.